Effective and all-natural, SkinPen® Precision is a skin remodeling device that utilises Collagen Induction Therapy to help improve the appearance of a number of skin conditions including acne scars and fine lines & wrinkles by triggering the skin's natural wound-healing processes. This stimulates the production of collagen and elastin, improving the appearance of the skin and giving a refreshed, glowing complexion. It's also found to be helpful in restoring the skin's abnormal pigmentation activity often present in skin conditions such as Melasma, Vitiligo, and sun damage.
The FDA-Cleared skin re-modeling device is here to help with a number of skin conditions:
Fine lines and wrinkles: The collagen induced by the controlled microchannels helps improve the appearance and smooth out wrinkles and fine lines.
Acne scars: Unsightly sunken scars can develop from cystic acne or from picking at your skin — stimulating your skin's natural collagen production to help reduce the appearance of scarring and smooth the skin
Pigmentation: Melasma, Vitiligo and Solar Lentigines (sun & age spots) Different types of hypopigmentation or hyperpigmentation can be treated with SkinPen® Precision, which stimulates the skin's turnover of keratinocytes to reprogram hyperactive melanocytes in the pigmented area.
Dull skin Collagen and elastin are essential for providing the skin with support and elasticity. Prompting the skin to produce more of these protein fibers can remodel the skin to appear brighter, plump, and more youthful.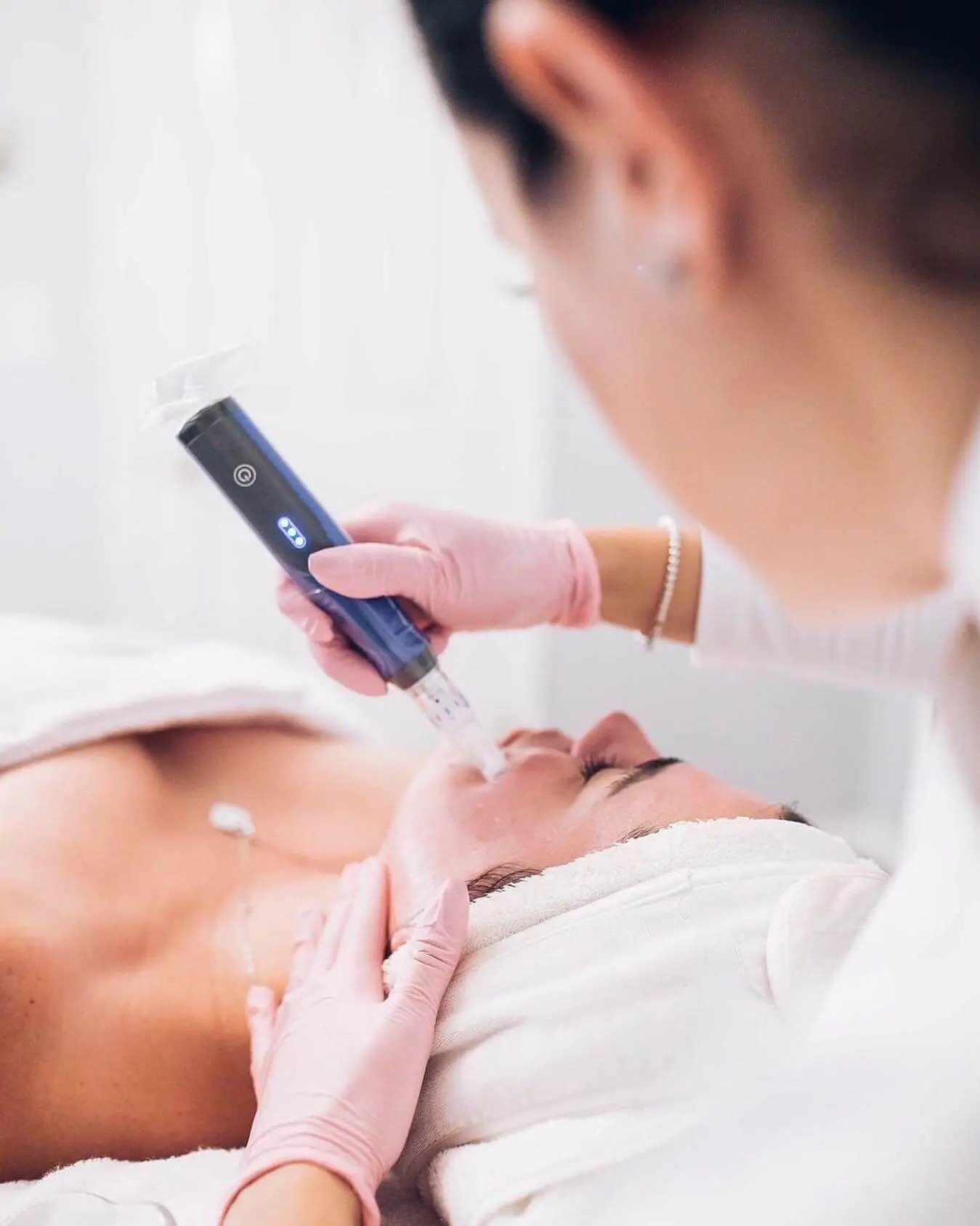 Ask about spreading the cost of your treatments over 3 months with GoCardless.
MICRO NEEDLING SKIN PEN
What you can expect
Light Numbing
Topical anaesthetic is administered to assure maximum comfort during the treatment.
Simply Treat
Skinpen Precision creates thousands of controlled microchannels in the skin to elicit your body's natural wound healing cascade.
This healing process works at the site of treatment to remodel the tissue resulting in new collagen and elastin to give your skin a younger, firmer and radiant appearance.
Hydrate to Protect
The LIFT Hydrogel is applied to the treatment area to help reduce friction for easy gliding and comfort.
Often a course of treatments is recommended depending on your personal skin goals.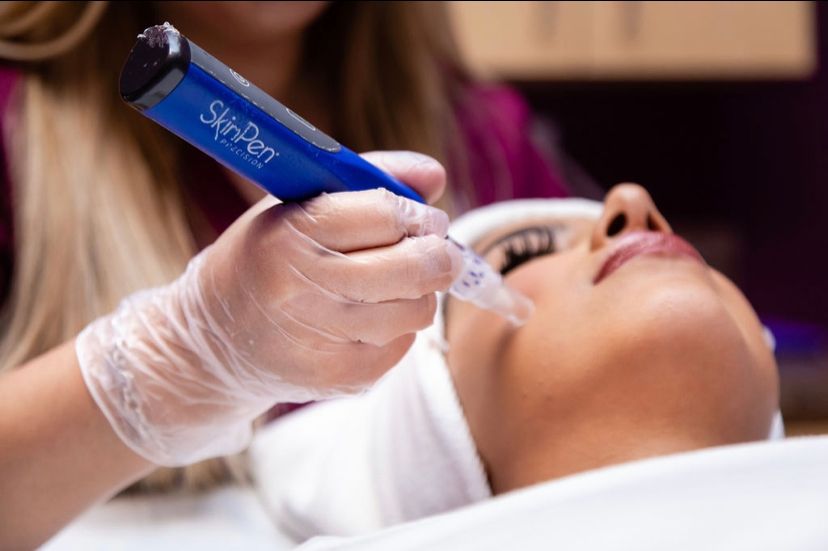 MICRO NEEDLING SKIN PEN PRICE LIST
MICRO NEEDLING SKIN PEN
Per treatment £250
A course may be recommended
NO OBLIGATION CONSULTATION
My no obligation consultations provide the perfect opportunity for comfortable and confidential care. Receive my honest and expert advice in a professional environment to find the treatment best suited to your individual needs and desired results. All of my treatment plans are bespoke, so you know you will receive independently tailored treatments.
*Results may vary and are different for each individual. As such, Helen Hunt Aesthetics cannot guarantee specific results.